Situated in south-western England, Newquay is one of the UK's top holiday resorts. Cornwall lies
in the GulfStream which flows up from the Caribbean and gives a mild climate, throughout the year.
The surrounding Atlantic coastline is rugged, wave beaten, and provides some spectacular scenery.
Formerly a busy port which provided transport for the county's tin industry, Newquay has developed
into a buzzing, cosmopolitan tourist resort. In recent years the popularity of Newquay has grown tremendously not only because of the natural beauty of the surrounding area, but also because of
the central location and attractions it has to offer.
There is plenty to do locally:-

Play golf, go sea fishing off the beach or rocks, or deep sea fishing by boat, full or half day trips
available from the harbour booking offices, coarse fishing for tench, bream or hunt the specimen
carp at a few location within 5 miles of Newquay. If none of these take your fancy just laze
on one of Newquay's golden beaches, or take to the cliff tops and walk the coastal footpaths
all of which have splendid scenery and views. there are plenty of family days out on offer to
suit families and couples alike.
Enjoy beautiful sunsets.
The Eden Project
What is the Eden Project? The Eden Project's mission is to: "Promote the understanding and responsible management of the vital relationship between plants, people and resources, leading towards a sustainable future for all."

It is a way for all to discover how we depend on plants and how we can help to manage and conserve them for our mutual survival.

To enhance the appreciation of the Eden Project's fabulous plant collections, artists have been working in a wide range of media; automata, sculpture, animation, puppetry, live music and performance to enhance interpretation. Visitors also have opportunities to participate in trails to link personal interests to the stories eg plants and music, plants and health, plants and sport, plants and art etc. There will be themed events from tea tasting to chocolate days and "hands on" workshops from performance arts to horticulture, and from cooking to dyeing etc. If you are interested in food, health, conservation, music, gardening, theatre, art, craft, energy, beauty, adventure, business, civilization, cosmetics, engineering, architecture, fashion, travel, world culture, local culture, anthropology, politics and much more... then the Eden project is for you.
go surfing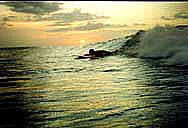 email

Call: 01637 - 875127